Indian Summer Picnique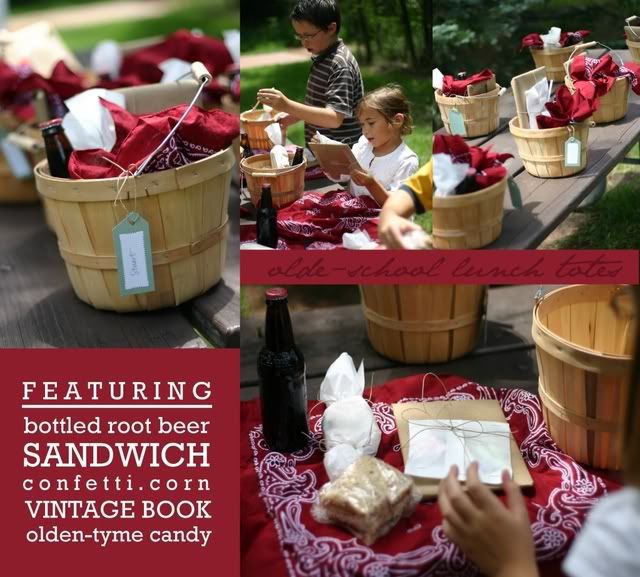 The day was orange and hot, Jaime and her children had been waiting for us for twenty-seven minutes. We peeled into the dusted parking lot and pulled seven baskets from the trunk of the car. I offered a pleading apology that we were arriving so late. Though we'd been planning an end-of-summer picnic for sometime, the day had snuck itself between our lengthened vacation schedule, Jaime's impending move, school supply shopping, closet cleaning, and had become one.more.thing.to.do rather than an end of season revelling. That morning, I'd even had the audacity to annouce the words aloud: We should have just cancelled it.
But as seven sun-browned children took the handles of seven carefully packed lunch buckets and moved on their merry way down the winding dirt path, I fell in step with Jaime and together we all walked away from our world laden with inconvenient conveniences and breathed ourselves into the blissful simplicity of yesteryear. Two steps and ten words later, I remembered how finely suited the human soul is to kinship and felt glad to be at the side of a friend.
The children lumbered over a bridge as we mom's feigned humility over our lunch offerings.
"The lunch baskets are adorable!" Jaime offered.
"Oh, those old things?" I wiped away the compliment as quickly as I'd wiped out our grocery budget on making said lunches look authentically delightsome. But, I wasn't about to let Jamie–you know, the one and only Sophistimom–know my homemade lunches don't always look so smart, so I said simply, "Well. I hope the kids like them."
Jaime took the opportunity to connect her haute ways with we common-folk, "Well, I hope you like what I brought, too. I wasn't sure I'd have enough time to finish baking my home cooked artisinal bread while roasting the golden beets and milking our swiss goat for fresh cheese, so the last few moments before we left were a real rush."
(Allright, she doesn't have a goat, but the rest of that statement is pure truth.)
Over her Fresh Beet Salad with Goat Cheese & Thyme, we mused over how dearly we love our beloved, watching as our children poked around a green lake which reflected white dots of sunshine on their faces, in their hair.
Along the way to a golden field, we talked about life, liberty and the pursuit of blogging, then let our children run free while we snapped pictures of each other, both of us taking turns playing paparazzi, then starlet.
When the hot afternoon began to fade into a bluing afterevening, we said our melancholy goodbyes. Jaime and her children were to leave within the week for a new home, a new life, a new start. A move which will leave me and my brood with memories of afternoon tea, clever birthday cakes, spontaeous sleepovers, and this: An afternoon where we left our messy kitchens and drove like mad to a dusty parking lot, putting our busy lives in their proper place so that we might celebrate
Friendship.
That wonderfully old-fashioned, new-fangled thing the human soul simply can't live without.
I'm so glad we didn't cancel it.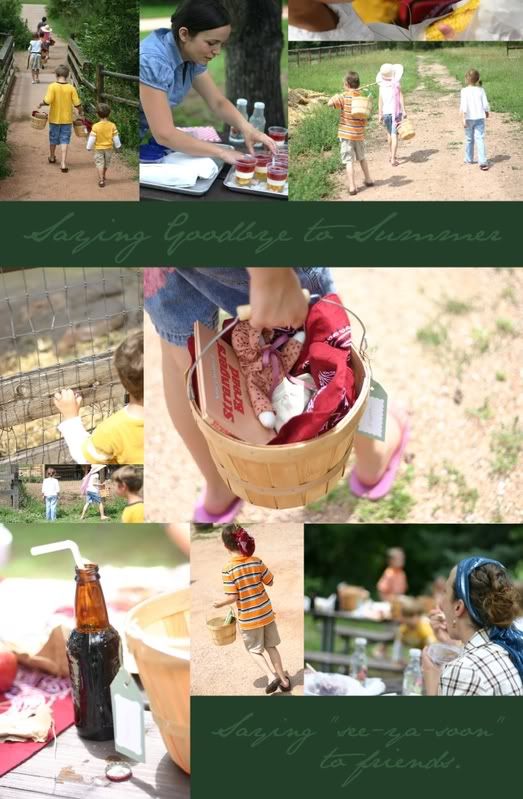 *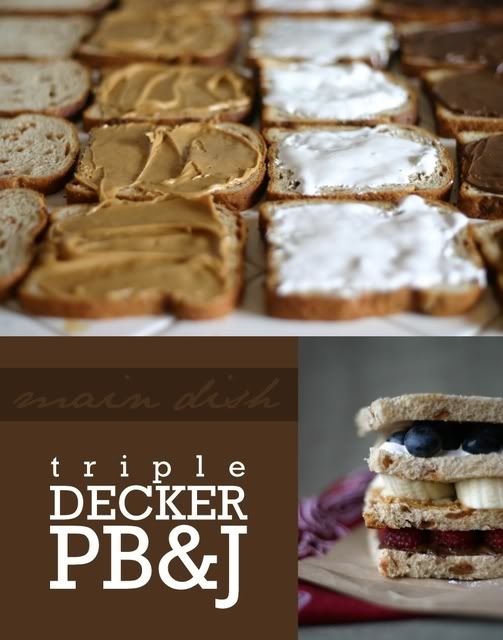 Peanut Butter, Nutella, and Marshmallow Fluff with an array of fresh fruits. Not for the small of mouth.
Heat oven to 400 degrees. Slather Olive oil generously atop, sprinkle with a half packet of Good Season's Italian dressing mix. Roast for 25-30 minutes. Sprinkle remaining dressing mix and fresh-grated parmesan atop.
Wrap in plastic wrap or parchment paper to tote along for lunch.


*



*
*
*
Don't miss Jaime's breathtaking recipes for
Summer Roasted Beet & Goat Cheese Salad,
Fresh Roasted Red Pepper Sandwiches,
Raspberry, Peach & Panna Cotta Parfaits with Shaken Cream

And her picnic story as written on Sophistimom.com
CLICK HERE to read all about it.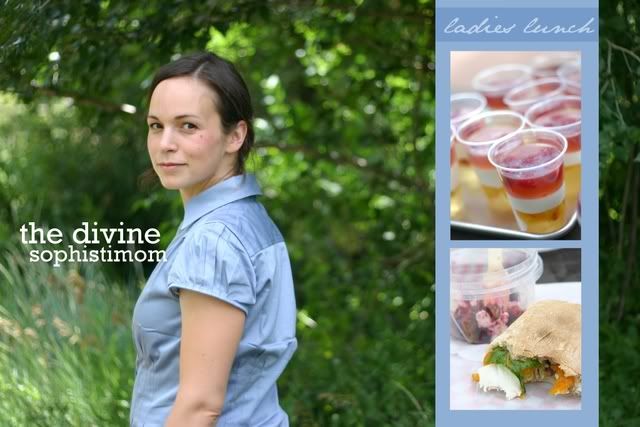 How are you relishing your final days of summer?