New York Bagels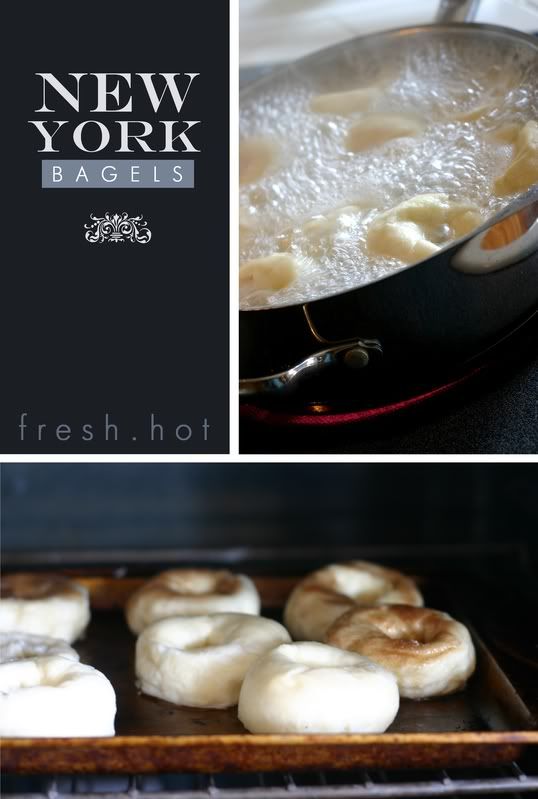 There was a time


Somewhere between the two o'clock and two-thirty a.m. feedings
When I would lie awake with the twins nestled in my arms teetering atop my bosom.
Round baby bottoms curled in child's pose, warm milk breath moving in and out of cupid lips.
*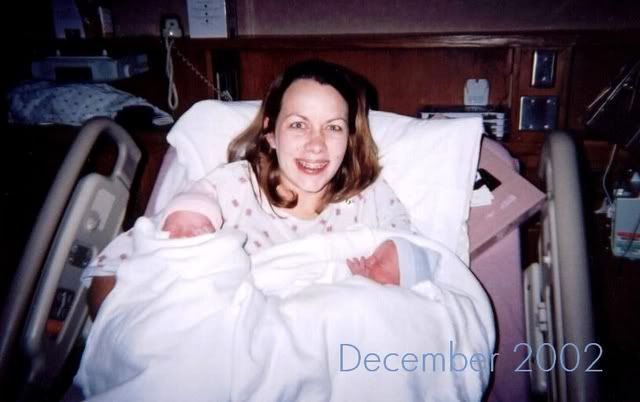 Those nights were gloriously long.
But glorious.
And somewhere between waking and attempting sleep, I would find myself dreaming myself into another life.
What if I'd never birthed these pinked babes? Wherever else could I have been at this moment?
Likely induced by a month of wearing nursing bra's and pajama pants, I pondered my life as a saavy New York business woman.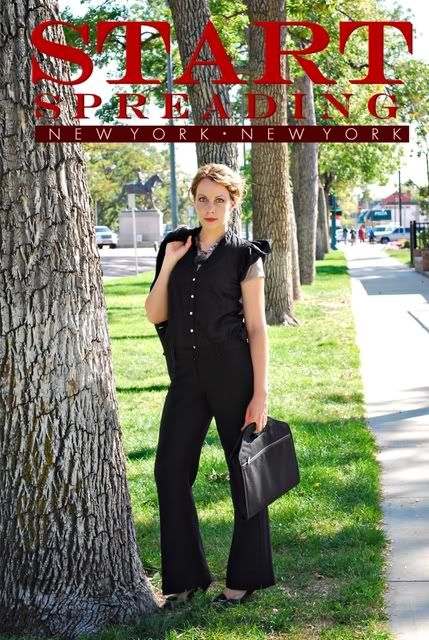 Couldn't I just see it? Feel it?
Me, walking down the street, fiercely dressed in basic black, hair coiffed tightly.

Mornings would start early, of course. I'd grab a steamer and a bagel, eating them roadside as I flag down a taxi, my sky-high stiletto's capturing the attention of streetcars and passerby's alike.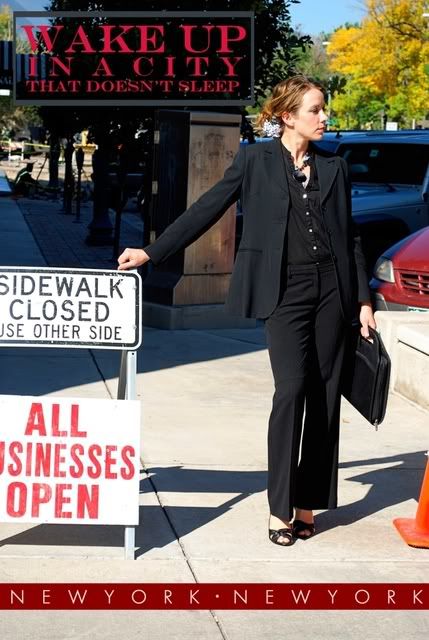 Off to an appointment, I check my watch and call a dozen clients from the back of the cab. I'll be running late when we pull in front of the skyrise, so I'll have to run into the office—a maneuver I pull off with such sexy flair that Nora Ephron is inspired to novelize my accomplishments.

Snippets now of my day, a pink line of blush extends down my long cheekbone as I command lesser employees to do this task, run that errand, buy that stock. You know, all the things business gals say on a typical day.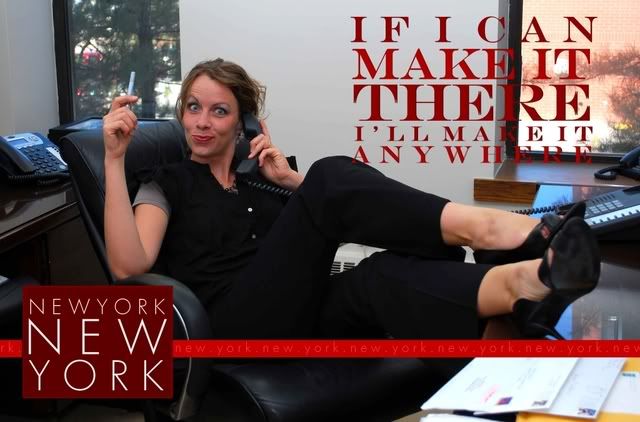 Lunch is delivered by a guy on a bike. I'm too busy to eat it, but gosh it looks divine. A quick consult with my partner. A handshake from our newest account. I gather my briefcase and throw my jacket confidently over my shoulder as I nod a goodbye to the receptionist and head out to a glimmering dinner on the town.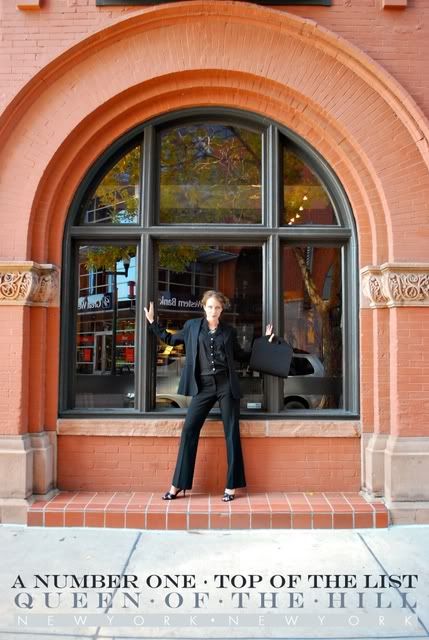 Then. As the sun sets and evening calls, I remember. I don't have to go home to a tiny apartment filled with sleek white furniture and a shiny laminate floor.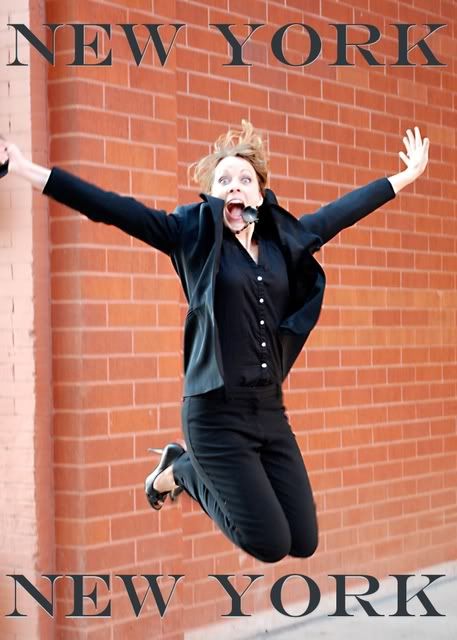 Instead, a warm kitchen with paint-spotted sinks and filthy fingers await my gentle washing. I don't have time to daydream. Two teensy bundles are squirming under my exhausted arms, tiny birds chirping for their midnight meal.
It's time to return to my real job. My day job. My night job, too.
In fact, it's the kind of job that isn't clocked. Doesn't stop. Couldn't possibly match the benefits other jobs offer.
Who needs a Christmas bonus anyway, when you get this kind of payback everyday?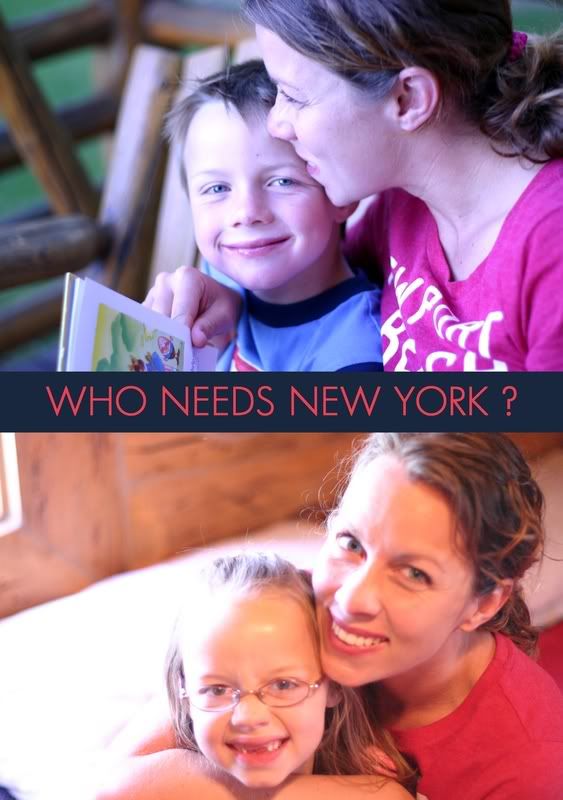 Homemade in A Jiffy New York Bagels
My kids are all about bagels these days. It's what they want for breakfast, packed in lunches, and afterschool snacks, and midnight snacks, and every other snack they seek to persuade out of me and the pantry. Inspired by their recent passion for the doughy meal, I wondered if it would be possible to use frozen bread dough to create homemade bagels. Sure enough, it worked! No kneading, measuring, or waiting required. Once the roll dough in unfrozen, you'll have a batch of bagels coming out of the oven faster than you can say Brooklyn. Enjoy!
1 bag Rhodes frozen rolls
Thaw rolls according to package directions. Preheat oven to 400 degrees. Once risen, gently press thumb in center of each ball of dough to create a hole. Bring a large pot of water to a rolling boil. Gently drop bagels in water. Boil for 1 minute on each side. Remove and place on lightly greased cookie sheet. If you desire to top bagels with a topping (cinnamon/sugar, sesame seeds, poppy seeds, etc.) do so now while the bagels are moist and sticky from the water bath. Place bagels into preheated oven and bake 7-10 minutes, or until lightly browned. Flip and cook on the other side for an additional 6-8 minutes, or until nicely browned on top. Remove from oven, slather with cream cheese and lox (or what'ere you please) and eat ya heart out!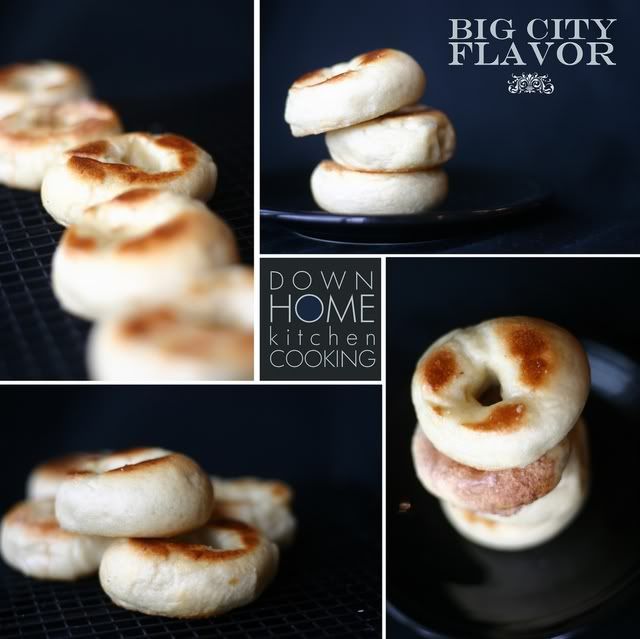 To see outtakes of our New York photoshoot,
do visit the wondrously wondrous Becki Madsen Photography website by clicking HERE.
She's even hosting a PHENOMENAL

giveaway

this week just.for.you.
You'll wanna get there in a New York Minute. I promise.