Chai Spiced Gingerbread Cookies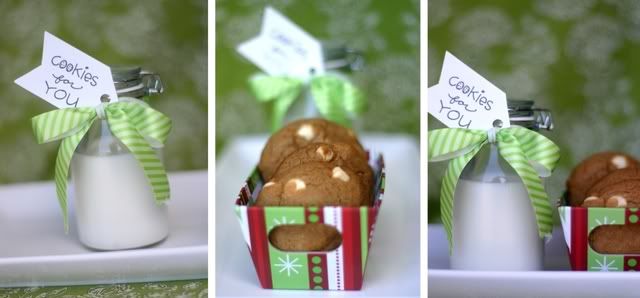 Cheeriest Season Greetings!
How are you, friends?! How are you?! Can you BELIEVE we've only TWELVE days until Christmas?!
(Sigh of bliss. Sigh of exhaustion.)
Have your children yet discovered their Christmas stash? Have all the candy canes on your tree been eaten, or smashed to smithereens upon the carpet? Have you visted a store "real quick," only to stand in a line that was "real slow"? Have you drank the dregs of the cider pot? Slowed down over steaming hot cocoa? Smiled at strangers? Pulled a warm quilt over you family, turned the fire up to 'crackling' and taken time to read this or this? I hope this season is not getting the best of you. Rather, that it's making the best of you. Of me. Of all of us.
I'm blogging today as She Three over at OneSheTwoShe. CLICK HERE to read about my Christmas wish and to find my recipe for Chai Spiced Gingerbread Drop Cookies.
Speaking of Cookies…
It's not to late to get in on the 12-month Cookie-Of-The-Month giveaway from Caroline Cookie? Entries are being accepted until 12.13.09 at midnight. Hurry! Hurry! CLICK HERE for all the details.
And, hooray! The season of giving keeps on giving…

The wondrously colorful stationary & gift company, Scribbles 'n Such, wants you to enjoy your holiday shopping baking with super-saavy style. They are offering one of their adorable menu planners and four of the cutest reuseable shopping bags you've ever seen to one lucky commenter!
Just CLICK HERE to check out all of their collections, then come on back and tell me which one best suits your fancy. (It's hard to choose, but I think I sort of adore "Snow Cone Stand" the best. Too cute!) Contest will close at midnight on 12.16.09 & winner will announced Thursday, along with the Mrs. Kringles Bakeoff winner!
Good Luck! Great Joy! And, may all your holidaying be done with giddiness & glee!