Appetizers & Side Dishes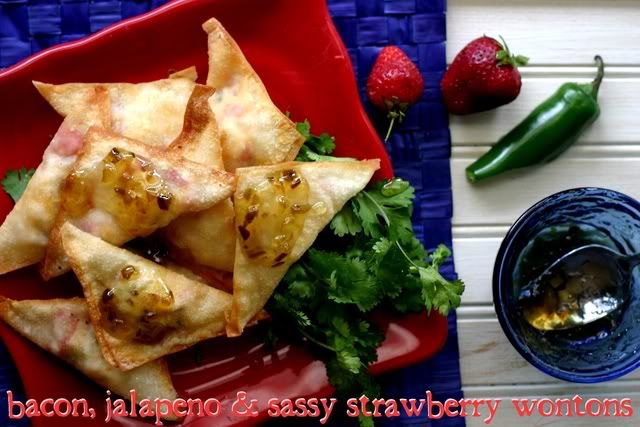 I called my mom for Mother's Day around 3 p.m. on Sunday afternoon, intent on making an admission.
*
Early last week, I'd pulled my children together for a spontaneous photo shoot, thinking it would be great fun to send the grandmother's updated photographs for gifts. So out we trudged on Tuesday, my four children in tow, wearing coordinating outerwear, adorably gelled hairstyles, and the fiercest scowls this side of the Atlantic (as it turns out, they did not think the idea for a photo shoot was nearly as brilliant as I did.)
Despite stark lighting, an inordinate number of tears, and mindbending wind gusts, we got a few cute shots. Wednesday morning I printed them, tucked them in envelopes, and set them on the counter for snail mailing.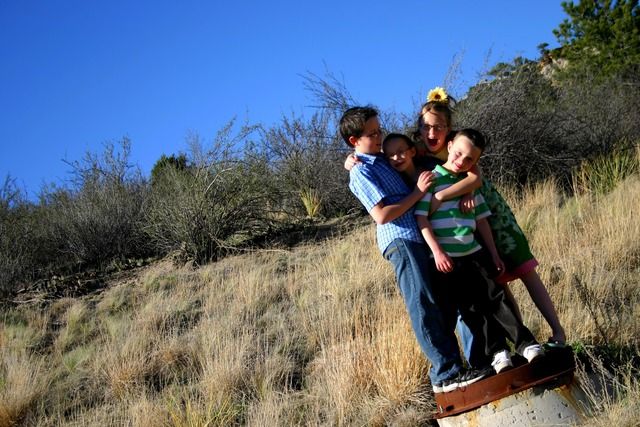 But then THE WEEK hit. You know, the week when Jacob has an oral presentation, Japanese Crane project and diorama due. Rebecca has the ultimate fourth grade project, complete with full era character costume scheduled. Andrew has math tests and reports and final this and that. Alyssa has decided this is the week is will no longer go to school in anything but pajama's. And, Korean exchange student Jiwon heads back home. (Now it sounds like I'm making excuses. And, well…I am.)
Saturday evening, as I was attempting to hold my head awake by sheer elbow strength and a diet lemonade, I glanced at the countertop and realized I'd never dropped the Mother's Day gifts in the mailbox. Thus, the Mother's Day admission phone call.
Somewhere in the middle of my mom picking up the phone, and me trying to pass off my measly 'busy week' excuse, I remembered this email from gloriously inspirational friend Kolette Hall:
I have learned that I have to be more bold in telling people that I am thinking of them or grateful for them or impressed by them or why I admire them. I have to just say it even when I don't really know them. They have to know!
Prompted by Kolette's empassioned stance that one of the greatest gifts we can give is others is an honest expression of admiration and love, I decided to tell my mother like it really is. Rather than rattling off my lengthy blah-blah about forgetting tokens, I asked my mom if she'd read this post I'd dedicated to her. She hadn't. So, I read it to her. Then, I told her I loved her. There might have been an obscene amount of crying at this point, but I'm editing that part out. Because this here is a family-friendly blog and not suited for obscenities of any kind.
After hanging up the phone, I felt so thankful. Thankful for a living, breathing, loving mom (we nearly lost her eight years ago to a suicide attempt). But, I also felt so thankful for every one of my six sisters. I called the two who are mother's themselves and left them teary hello's. Within the hour, friend, Jamica, called and invited us for a mother's day meal of microwaved wedding reception leftovers and a lengthy evening chat on the deck, reminding me of all the friends with whom I share a sweet sisterhood. Doesn't the comradery of womenfolk just astonish you sometimes, with it's beautifully enriching and inspiring warmth?
Which is the very reason I have so delighted in the new community Paula Deen and Philadelphia Cream Cheese have created through Real Women of Philadelphia. You've likely seen advertisements for the cooking competition, the reason I initally got hooked on the site. But, in the weeks since the site kicked off, I've been endeared and enveloped into the warm, women-driven community on the site.
Please do stop by for a visit. I have a feeling you'll adore the welcome you'll recieve, the recipes you'll find, and the fun you'll have on the site. You can also find me cooking up a few recipes for the competition. Like my BACON, JALAPENO & SASSY STRAWBERRY WONTONS and my BAYOU STUFFED ARTICHOKES. Both recipes are positively incredible.
Which, as it turns out, is exactly what I think about a lot of things in my life. Including you. (Just had to let you know.)
Food and family and friends and Tuesday afternoon photo shoots. A few of the finest things in life.
Happy, Happy Monday.
*