Easy Homemade Brioche Hamburger Buns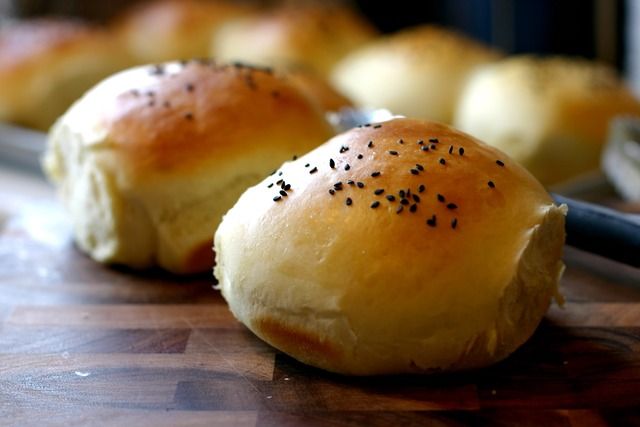 There are smells that mean something. The smell of rain in the air means a cozy blanket and a good book. The smell of Drakkar Noir means Junior High boys at an afterschool dance.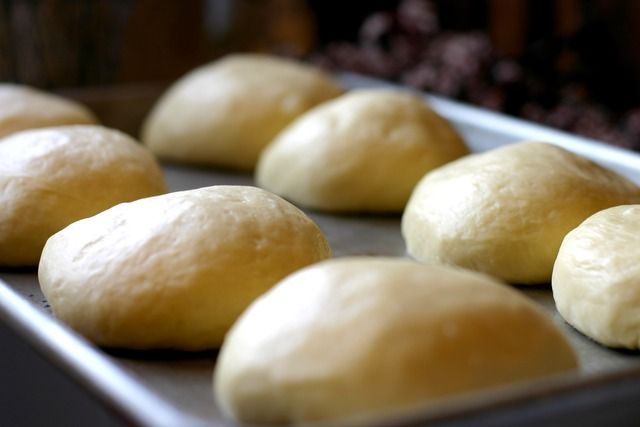 The smell of chlorine means wet hair, and wet swimsuits, and wet towels, and four pink-eyed children that are properly enjoying their summer. The smell of crisp sheets means visiting with Amy and chatting her ear off as she hangs her laundry to dry on the clothesline.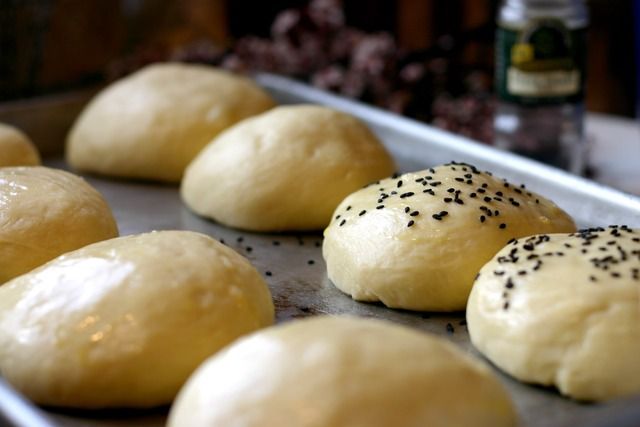 The smell of funnel cakes means Balboa Island. Meandering shopping through chintzy shops. Chocolate dipped ice cream bars. A terrifyingly rickety ride on a Ferris Wheel. A week spent in my sister's neck of the woods. (Can't wait to see you, sis!)
align="center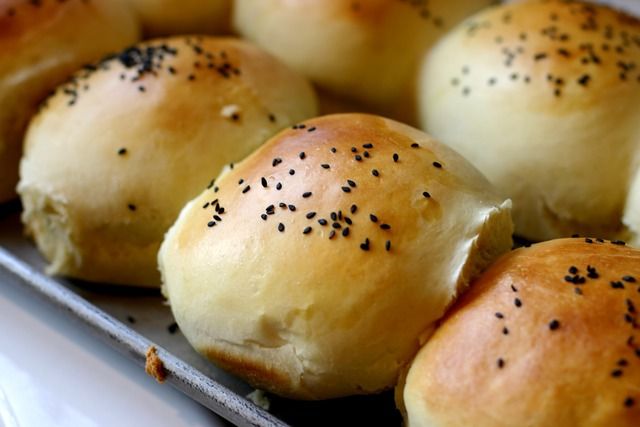 The smell of the grill means summer. It means burgers for dinner. It means BIG burgers for dinner.
The smell of homemade hamburger buns baking while I play Go Fish on the kitchen floor with my kids means I'm a pretty darned good mom.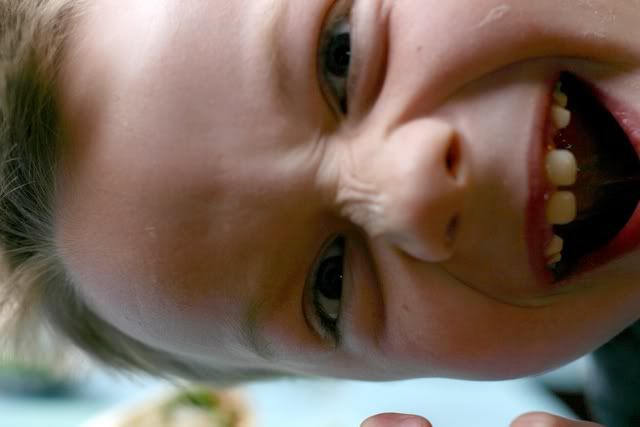 Ah, the sweet smell of success.
Speedy Brioche Hamburger Buns
The term "speedy" here doesn't refer to the sort of speedy that is fast food window service. It's a slow food sort of speedy, the kind that takes a full two hours for proper mixing, kneading and rising of the yeast. In this case, however, 2 hours is a fairly quick turnaround time for a batch full of soft, tender brioche buns which typically need a lot more than 2 hours to make due to the customary need to make something rather putrid-sounding called a "sponge." After trying this recipe, you'll likely never feel the need to stir up a brioche sponge in your kitchen, since these buns are utterly terrific and—you know—fairly quick to make.
3 c. water
½ c. powdered milk
½ c. sugar
2 T. yeast
1 ½ T. salt
5 eggs
½ c. olive oil
5 c. flour
1 beaten egg + 1 T. water for the egg wash
In a large bowl, stir together the water, yeast powdered milk, and sugar. Allow to sit and become frothy for 10 minutes. Add to that mixture, salt, well-whipped eggs, 2 c. of flour, and olive oil. Stir together until well mixed and allow to sit an additional 10 minutes. Add remaining flour a half cup at a time, slowly beginning to knead the mixture. Only add as much flour as needed to make the dough pliable, it should stay quite sticky. Knead until elastic, then drizzle generously with olive oil, cover lightly with a clean towel. Allow to rise 1 hour, or until double in bulk.
Once risen, roll dough into balls. Place on greased cookie sheet, and brush tops of each roll with egg wash, sprinkle poppy or sesame seeds (if desired) on top, and allow to ride for an additional 40 minutes. Bake in an oven preheated to 375 degrees for 15-20 minutes, or just until the tops of rolls are lightly browned. Cool, slice in half, and serve with grilled hamburgers and all your favorite fixin's!
Ready to whip up some burgers for those buns?
Find my Best Father's Day Burger Recipe over at Babble today by clicking HERE.