Creme Brulee French Toast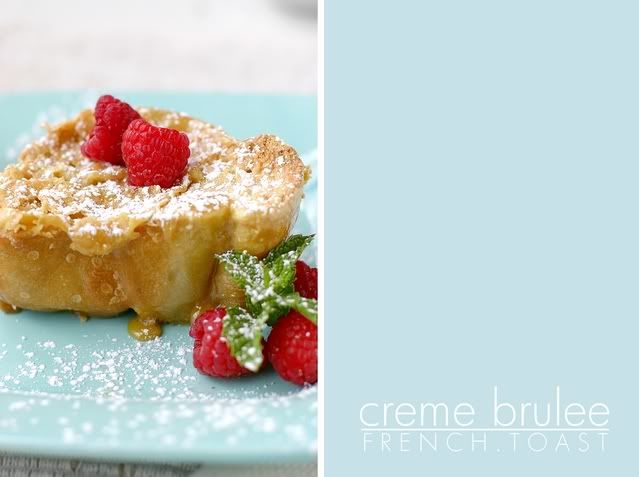 Do you ever just stop in your tracks for no reason at all and take in your life? I did that the other day, over breakfast. I use the term "over breakfast" loosely. Though it was technically breakfast time, it's not like the family was gathered Norman Rockwell style around the kitchen table. Rather, at the moment when I stopped and looked–just really just looked–at my life, two children were spooning breakfast onto their plates…while standing on skateboards. (One was wearing a helmet, I will have you know. Kitchen safety is of utmost importance in this here house of ours.)
*
One child was laying on the table. Don't worry about rereading that sentence. I typed it correctly. She was laying ON the kitchen table, with bed headed hair and a chihuahua on her chest. What of the other kid? He was flopping around the floor in boxer shorts with nary another shred of clothing on his bare body.
*
So there I was, standing still as can be, looking at this life of mine. Looking over rumpled hair, and modge-podge breakfast plates, and a wild chihuahua on the table. Taking in the way crooked smiles framed little mouthfulls of lost teeth. Studying the spiraled belly button of a tweenaged kid who once I carried in my own belly. Listening to the lilt of chittering, giggling, teasing. And, the thought I had in that instant–in that very instant–was, "What a delicious life."
*
And really, it is. Boxer shorts at the breakfast table, and all.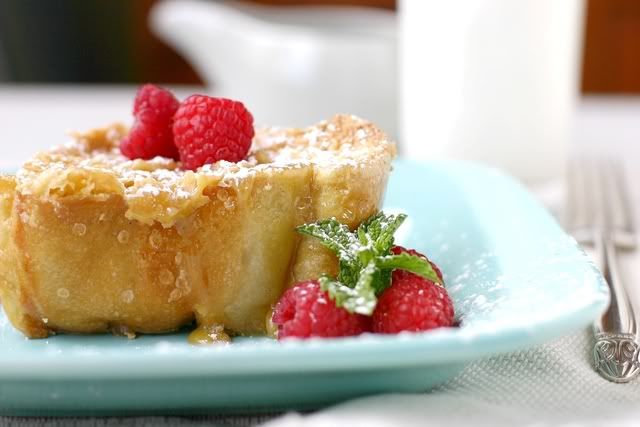 Creme Brulee French Toast
Last month, while spending a couple of days with the Thermador company in Arizona, I ate creme brulee for dessert two days in a row. Have you ever heard anything so ridiculously amazing? Two days of creme brulee. The first time was at a fancy restaurant. The second after an incredible lunch prepared by the Thermador Test Kitchen's Chef Kyle, who willingly shared the recipe for his sweet, simple, lick-the-spoon-worthy creme brulee. Three days later I was back in my own kitchen, facing a barren pantry. There wasn't much in there, but we did have several thick slices of stale french bread. I wondered what would happen if I adapted Chef Kyle's creme brulee batter, making it part of a baked french toast dish for breakfast. The results were pure perfection (in a taste sense, not a diet-conscious one). The creme brulee batter, with it's thick egg yolks, soft brown sugar, and pure white whipping cream baked into a sweet caramel-flavored custard around the bread. We served it with fresh berries, but a warmed puree of frozen raspberries will work just as nicely.
My seven year old would also add that this breakfast is especially nice when eated on a skateboard. At the kitchen table. In a helmet. Shirts optional. Chihuahua required.
6 egg yolks
2/3 c. light brown sugar
2/3 c. heavy whipping cream
6 fat slices of day-old french bread

Preheat oven to 375 degrees. Place the egg yolks, sugar, and cream into a blender. Blend until well mixed. Prepare a deep baking dish with a thin layer of non-stick cooking spray. Place french toast pieces into the bottom of the baking dish. Pour egg mixture over the top of each slice of toast, making sure to cover them all very well with the the egg mixture. Place baking dish in oven, and bake uncovered for 40-45 minutes, or until the caramel is bubbling and the edges of the bread are slightly browned. Remove from oven and spoon hot french toast onto plates. Serve with fresh raspberries, or heat and puree 1 cup of frozen raspberries for a fresh-tasting syrup that compliments the caramel flavor beautifully.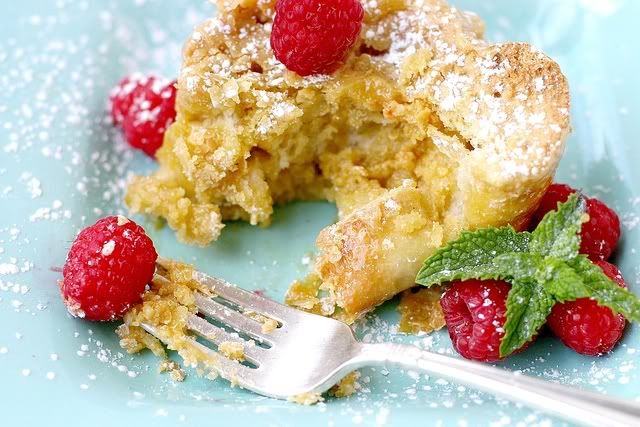 Wishing You a Delicious Morning.