Blueberry & Apple Hand Pies
Questions for Autumn:
1) Is it tacky to run barefoot to the mailbox after Labor Day?
2) Is it too early to pepper pumpkins upon my mantle in September?
3) Is it too unrealistic to insist of the hubby that we plant forty-two apple tress in our backyard for next summer's crop?
4) Do the kids really have to go to school five days a week?
5) How about four?
6) How about three, if I take them to the zoo four times a month and promise to read all the educational signs?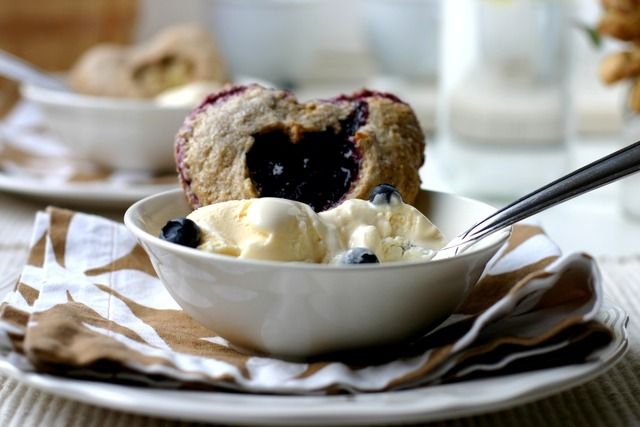 7) Can I count pie as "healthy dinner" if we fresh-picked the berries on Saturday?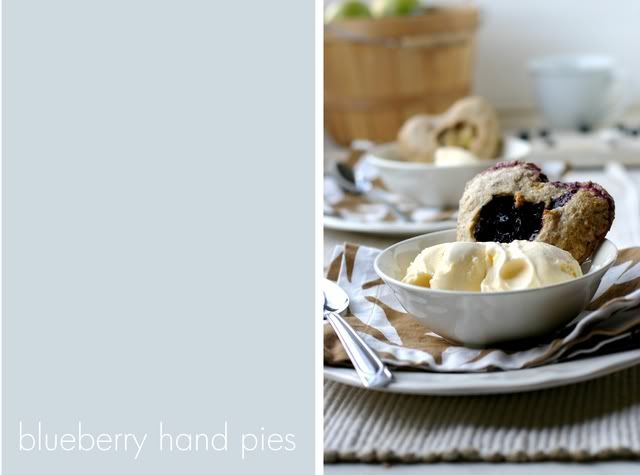 For this recipe, you'll need one batch of my Perfect Whole Wheat Pie Crust.  If you'd prefer to make the apple version of these pretty little poes, you can find my Roasted Apple Pie Filling here.
Blueberry Hand Pies

Ingredients:

FOR THE FRESH BLUEBERRY PIE FILLING:
1 pt. blueberries
½ c. sugar
1 Tbsp. lemon juice
2 Tbsp. cornstarch

FOR THE GLAZE:
2 egg whites
1/2 cup sparkling sugar

Directions:

Preheat oven to 400 degrees. In a medium saucepan, combine all filling ingredients. Stir together over medium-high heat until thickened, about 5-7 minutes. Allow to cool. Roll pie crust to ¼" thick, cut into large hearts with a cookie cutter. Spoon a small amount of pie filling into the center of one of the cut heart shapes. Gently lay a second pie crust over the top of the filling, and use the tines of a fork to seal the edges. In a small bowl, beat together the egg whites with 3 tablespoons of water. Brush the tops of the sealed pies with the egg whites and sprinkle generously with sparkling sugar. Place on a baking sheet. Bake for 15-18 minutes, or until the edges of the pie begin to brown slightly. Remove and cool until warm to the touch. Serve warm with giant scoops of vanilla ice cream.