Vanilla Pudding Party Cake with Chocolate Buttermilk Buttercream
There was a birthday this week. A yearly celebration for one of my best friends on the wide earth.
I remembered it was her birthday while I was driving in the car without a cell phone. I remembered it was her birthday while I was picking up the kids, then carpooling them to dance lessons at a pink adobe house. I remembered it was her birthday when I drove by her old apartment and sniffed (as I always do) that she no longer lives there. But then, the day got away from me and
I forgot to call her.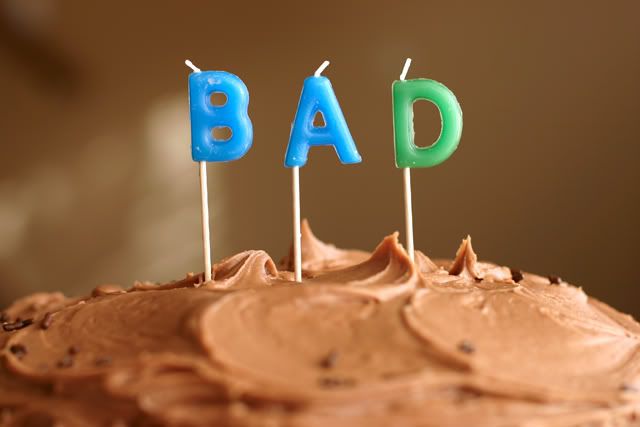 Whats worse, she's the kind of person who can sing every lyric to every Debbie Gibson song ever written. She's the sort of person who can answer sporadic pop-culture questions like, "name three of the singers from Kids Incorporated." She writes books, and remembers batting averages, and married a guy from England.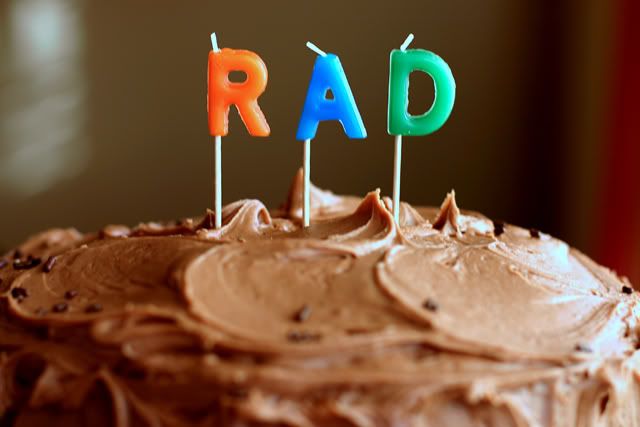 Whenever we steal a chance to catch up, she makes me snort-giggle from her vicious wit.
She can sing. She can daaaaance. And another thing….
I somehow had the nerve to NOT call her on her birthday. Or send her a Fabio CD. Or send a package of Count Chocula for her breakfasting pleasure. Who does stuff like that?
To make up for my gross negligence, here's what we did in her honor today. We made a cake. A birthday cake. We lit the candles. Sang her happy birthday. Remembered our favorite things about her aloud.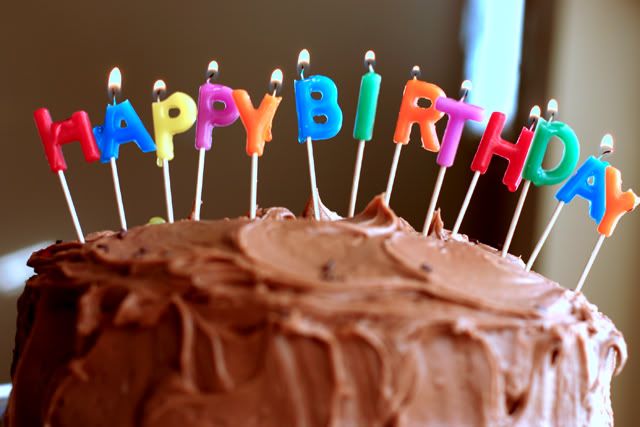 Then, Jacob blew out the candles, because she and her Brit of a husband have been trying to steal that child from us for years now. The kid breakdances to Vanilla Ice. I can't say I blame them.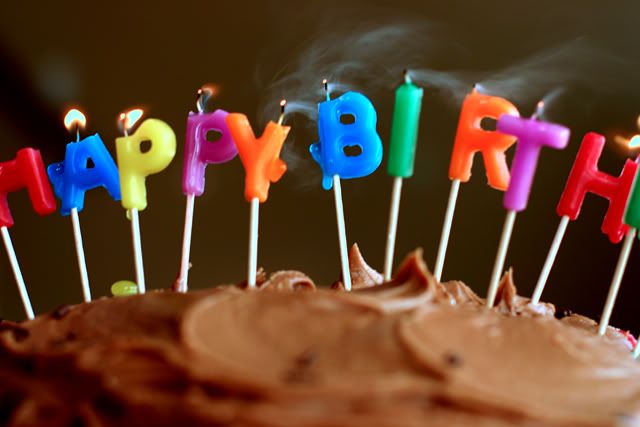 All in all, the party was a raging success. If only she could have been there. I missed her like the dickens. Duh. That's why I missed calling her on the actual big day, trilling a billion timely birthday wishes.
(I spy a lame excuse.)
To make it up to her, and to prove my undying friendship, I ate an entire piece of cake, even though I'm on a no-cake diet this month. Believe that, Birthday Girl. I'd do anything for you.
Just don't ask me to remember your birthday on time.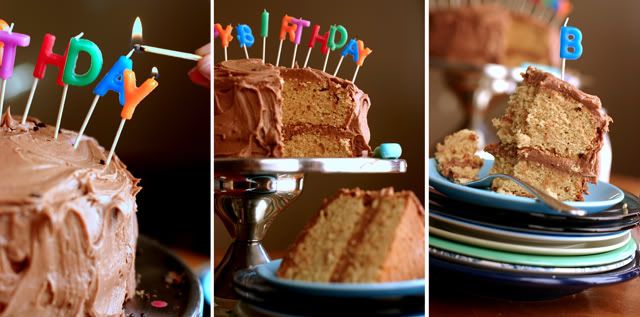 Vanilla Pudding Party Cake with Chocolate Buttermilk Buttercream

Ingredients:

FOR THE CAKE:
2 eggs
5 egg yolks
2 sticks butter
1 1/2 cup sugar
1 (3.3 oz.) vanilla instant pudding
2 tablespoons vanilla
1/2 teaspoon salt
3/4 teaspoon baking powder
2 1/2 cup flour
1 1/2 cup milk

FOR THE CHOCOLATE BUTTERMILK BUTTERCREAM:
2 sticks butter
2 pounds powdered sugar
1/4 cup high quality cocoa powder
1/4 cup buttermilk
1 teaspoon vanilla

Directions:

FOR THE CAKE:
In a large bowl, beat together the eggs, butter, and sugar until extremely light and fluffy. Add remaining ingredients (doubling the baking powder if you are baking at an altitude below 4000 feet). Mix together just until all ingredients are incorporated. Be careful to not overmix. Spoon the batter into two 9" cake pans that have been generously greased and floured. Bake in an oven preheated to 350 degrees for 25-20 minutes, or just until the center of the cake is set, and springs back to the touch. Allow the cakes to cool slightly before turning them out on a cooling rack. Once cool, I like to place my cakes in the freezer for a few minutes to firm them up for easier icing.

FOR THE CHOCOLATE BUTTERMILK BUTTERCREAM:
In a large bowl, beat together all ingredients until light and fluffy. Add the buttermilk a little at a time until the frosting is a perfectly spreadable consistency...not to runny, and not too thick. Frost cooled cakes with the frosting. Enjoy.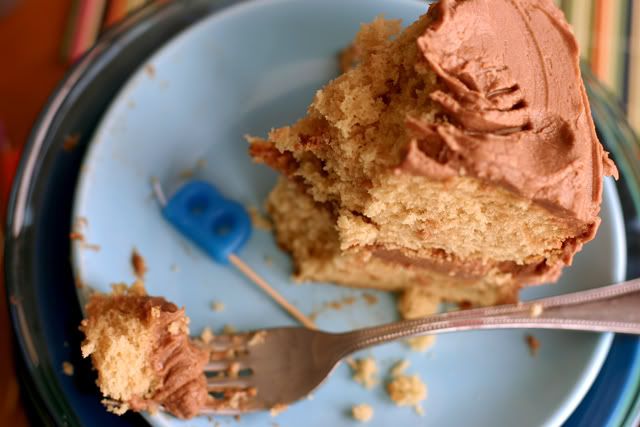 Happy Birthday, Bethany!
(Can we be friends forever again now?)