New Years Treats, Eats and Appetizers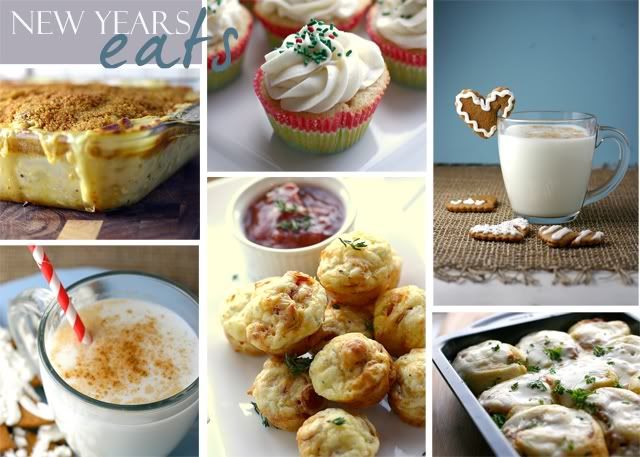 It's time to party! The kids and I hopped in the minivan this afternoon, ice skated across snowy roads, and stocked up on New Years Eve party goods. Tomorrow's celebration will begin at 11 a.m. and end at Noon. We're not trying to be New Years party poopers, but Saturday see's us up early for a special family event. So, Noon Years Eve, it shall be. Resplendent with sparkling mocktails, quick appetizers, and toasts from each of the children for the coming year.
If you're still pulling together the final preparations for your own celebration, do check out a few of my favorite Babble recipes from this month. Every one of them is sure to delight!
Triple Cheese Scalloped Potatoes
Lasagna Pinwheel Bites
Gingerbread Hearts for the Edge of your Mug
Melted Ice Cream Cocoa
Perfect Vanilla Cupcakes with Perfect Vanilla Buttercream
Pepperoni Pizza Puffs
Happy, Happy New Year! See you in 2011!