Perfect Whole Wheat Bread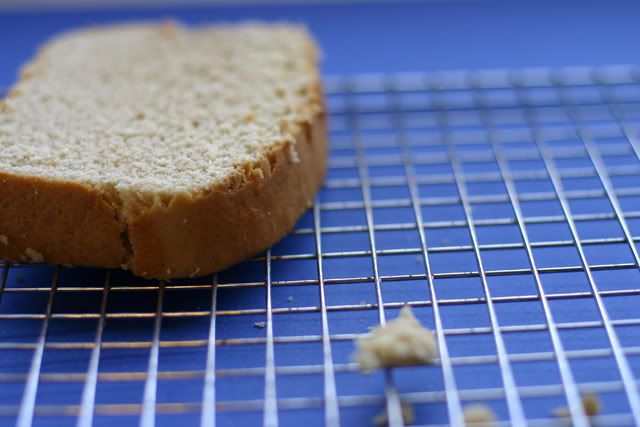 This is the story of a single slice of bread.
It used to be two loaves of bread that I was going to deliver to the neighbors for Christmas, but then my family ate them. Ate every last slice of them. Except this slice you see before you now.
Here's the thing. I understand their ravenous pillaging of the bread. Because this the best bread ever.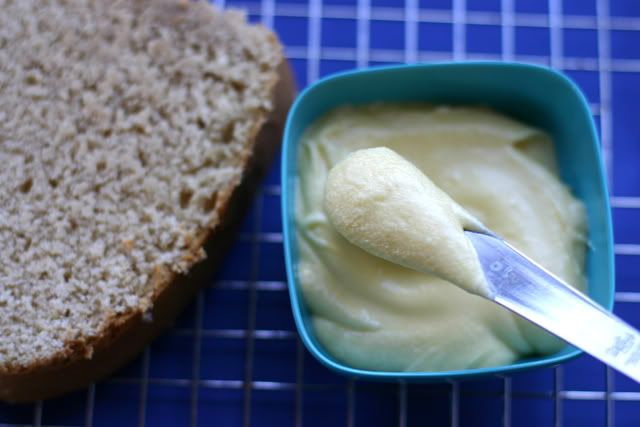 It's soft and just a teensy sweet. Almost 100% whole wheat. So easy to make, too. It rises right in a bread pan then bakes in the oven. Totally that easy.
And, it's even better when slathered with my pal Jamica's Secret Honey Butter spread.  Beli'e dat.
With bread all eaten up, I'm at a loss for what to gift the neighbors. Any ideas, my Cheeky Peeps? I'd love to hear your suggestions!
Soft & Sweet Whole Wheat Bread

Ingredients:

FOR THE BREAD:
3 cups very warm water
1 cup honey
3 packets yeast
1 cup oil
1 1/2 tablespoons salt
2 cups white flour
6-7 cups white whole wheat flour

FOR THE WHIPPY HONEY BUTTER:
1 egg yolk
1/2 cup butter
1/2 cup honey

Directions:

FOR THE BREAD:
In a large bowl, whisk together the water, honey, and yeast. Allow to sit for 15-20 minutes. Stir in the oil, salt, and white flour. Slowly stir in the remaining whole wheat flour until the dough becomes soft, but not too sticky. It shouldn't stick too terribly much to your fingers as you begin kneading in the final cup or so of flour. Knead until elastic. Cut dough into two pieces, then place in a large, well-greased bread pan. Allow to rise for 35-40 minutes on top of your preheating stovetop. Just before baking, use a knife to cut a single slice right down the center of the bread (this will make your bread bake up pretty, and keeps the edges from cracking open all crazylike). Bake in an oven preheated to 350 degrees for 45-50 minutes. Serve hot, warm, or cold. Stores well for up to 1 week.

FOR THE WHIPPY HONEY BUTTER:
In a large bowl, beat together all ingredients with an electric mixer until verrry fluffy. Store in the fridge until ready to serve.