Rosemary Lemon Roast Chicken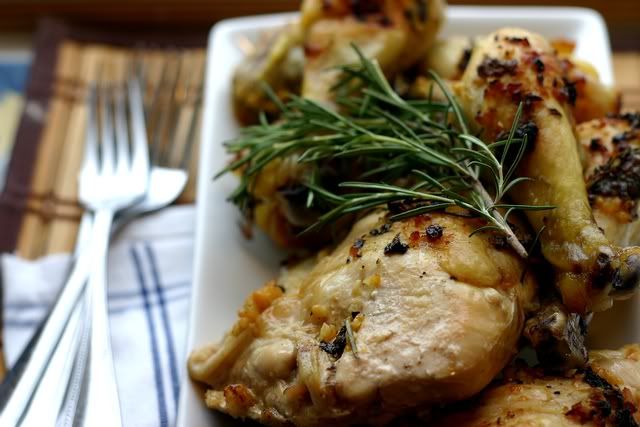 There's this thing I can't keep up on. It's called life.
Try as I might to keep the laundry folded, the kitchen floors shined, the dishes done, the children fed, the creases of the seats in the car crumble-free, it seems I'm destined to be neverendingly behind. Please tell me I'm not alone.
Tell me you've got a pile of clean laundry sitting by the fireplace, with your chihuahua nuzzled somewhere inside. Tell me you forgot to clip your kids fingernails for a month and someone at school mistook them for a lizard. Tell me your dishwasher is full of dirty dishes and so is your sink. In exchange for your willingness to massage my cluttered ego, I offer you a recipe so simple, so succulent, so ridiculously perfect for those hectic weekday evenings that you might even have time to catch up on all those things you haven't been able to get around to.
Like blowing off that pile of laundry and playing UNO with those cute kids of yours.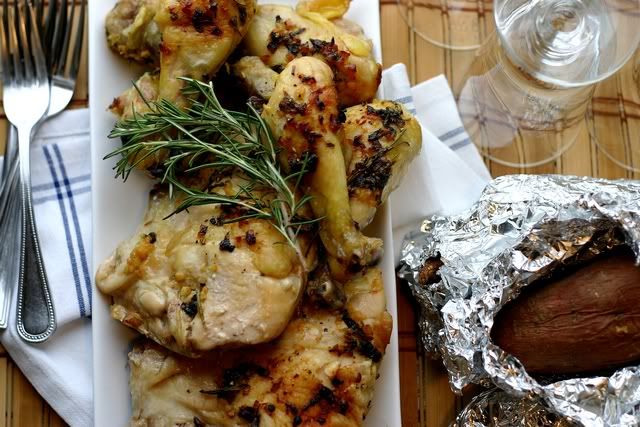 Rosemary Lemon Roast Chicken

Ingredients:

2-3 pounds chicken thighs & legs, skinned
1/4 cup olive oil
3 lemons
8-10 cloves fresh garlic, chopped
2-3 sprigs fresh rosemary
salt & pepper

Directions:

Place chicken in a deep baking dish. In a large bowl, pour olive oil. Add zest and juice of lemons (alternately, you can slice the lemons into very thin slices). Add garlic. Chop rosemary and add to marinade. Pour over chicken. Sprinkle chicken with sea salt & pepper. Bake in an oven preheated to 400 degrees for 35-40 minutes, or until cooked through. Serve over quinoa or brown rice with baked sweet potatoes on the side for an absolutely simple, splendid meal.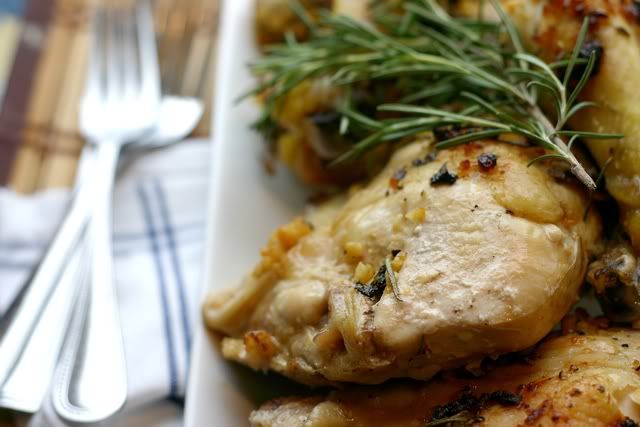 What's Your Go-To Easy Weeknight Dinner?