Bakery Style Cranberry Streusel Muffins
I'm having an intervention with myself tonight. The kids and I spent two and a half hours in the mall. We shopped at Old Navy, Claires, the Pretzelmaker. It totally turned me hardcore. I've been talking like a Valley Girl ever since we got home, dropping words like "shiznit" and "holla" and "totally" as if I'm kickin' it at the rollerrink on a Saturday night, listening to Justin Beiber, and sucking down a Dr. Pepper.
It's not pretty.
Therefore, I have decided to forego any detailed posting tonight in hopes that I will save your eyes from reading the mall-inspired vocabulary that my thirtysomething self absorbed today. You'll thank me for it tomorrow.
Poned.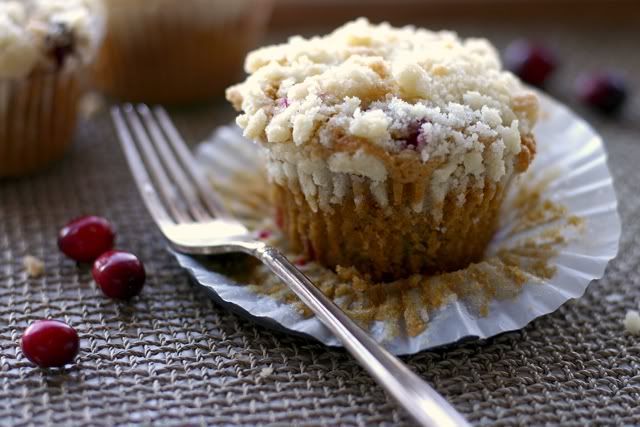 Bakery-Style Cranberry Streusel Muffins

Ingredients:

For the Muffins:
2 eggs
1/2 cup oil
3/4 cup brown sugar
1 teaspoon vanilla extract
1/2 teaspoon baking powder
1/2 teaspoon salt
2 cup flour
1/4 cup milk
Juice & zest of 1 orange

For the Streusel:
1/3 cup butter, softened
1/4 cup flour
1/2 cup sugar

Directions:

For the Muffins:
In a large bowl, beat together eggs, oil and brown sugar until well mixed. Add the remaining ingredients and stir them just until mixed. Fold in 2 cups of fresh cranberries, or any other fresh berry you prefer. In a second bowl, use a fork to mix all the ingredients together until crumbly. Spoon the batter into giant muffin cups, top with streusel, and bake in an oven preheated to 350 degrees for 30-32 minutes, or until the center of the muffin is fully cooked and springs back when touched lightly with your finger. Cool, devour, enjoy!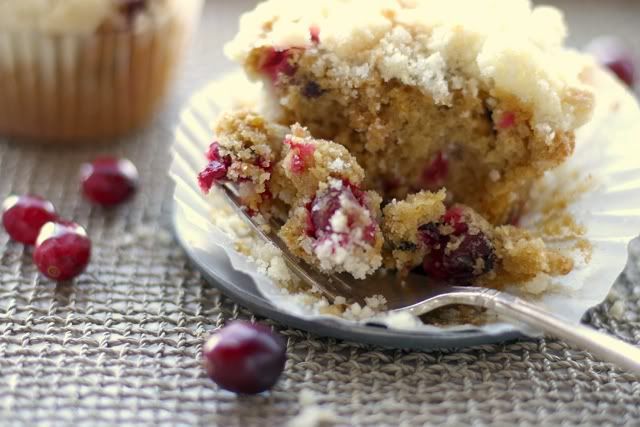 Waz Up?