Honey-Roasted Brussel Sprouts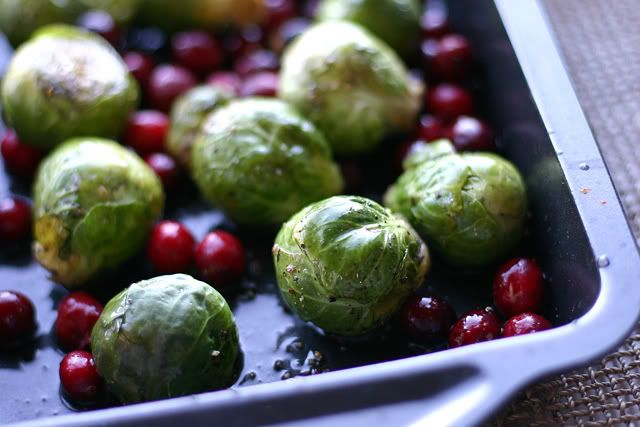 With the promise of snow lingering in the background of the weather report tonight, the kids decided to take things into their own hands.
They each got a piece of ice.
Flushed it down the toilet.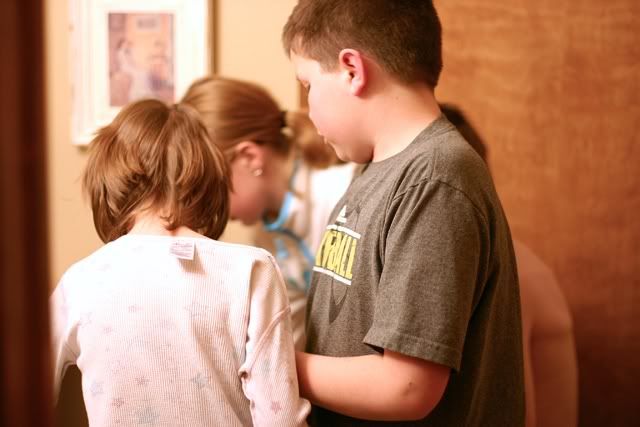 Did a snow dance (with pajamas being worn backward).
Three seconds later, dad texted from work: the school district has just declared a two-hour delay upon tomorrow's schedule. How uncanny is that?
The message was greeted with shouts of rejoicing. Hurrah! I felt to rejoice, too. We were having brussel sprouts for dinner, and somehow the good news made the veggies strangely palateable to the little people. What you won't do for a school delay, eh?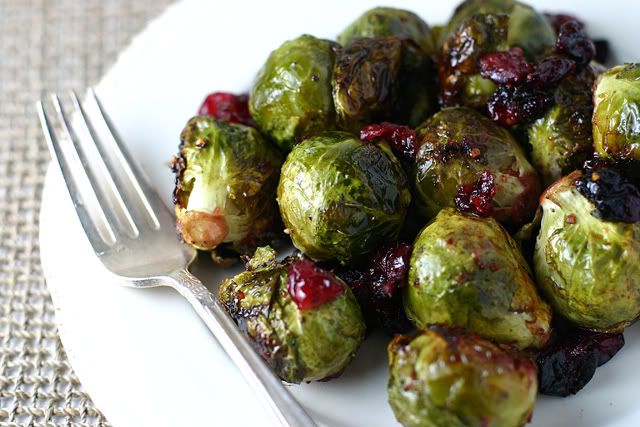 Honey Roasted Brussel Sprouts & Cranberries

Ingredients:

4 cups brussel sprouts
1 cup cranberries
3 tablespoons olive oil
3 tablespoons butter, melted
1/2 teaspoon cinnamon
orange zest
1/2 cup honey
Salt & pepper to taste

Directions:

Wash brussel sprouts very well. Trim off the bottom stalk just a bit, ensuring any wilted brown spots are removed. Spread the brussel sprouts and cranberries across a baking sheet. In a medium bowl, whisk together the olive oil, melted butter, cinnamon, and orande zest. Drizzle over the brussels & cranberries. Drizzle honey over the brussels & cranberries, too. Salt & pepper to taste. Roast in an oven preheated to 425 degrees for 25-30 minutes, stirring the brussel sprouts every 5 minutes or so. They're done when the outside of the brussel sprouts are golden and crispy.