The Perfect Casserole: Giveaway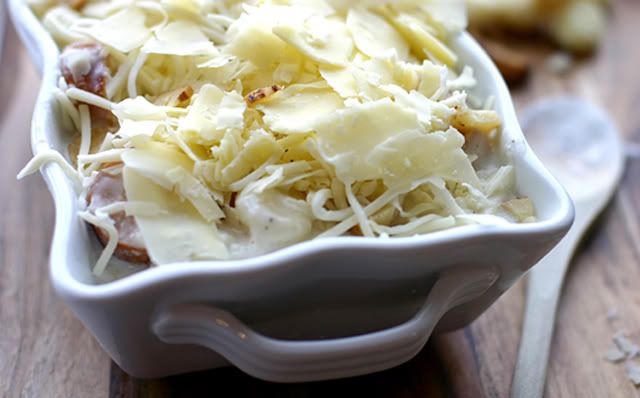 Over at Smithfield.com today, you'll find me blogging about how to make casseroles that are inspiring, rather than downright icky. You'll also discover the recipe for this to-die-for Baked Gnocchi & Cheese Casserole with Smoked Sausage.
Stop on over and say hi! To give you some extra incentive to hop your cute self over to Smithfield, I'm giving away one of these gorgeous Le Creuset Stoneware Rectangular Casserole dishes in cherry red. Just CLICK HERE to read all about making The Perfect Casserole, leave a comment over there, and you're entered to win! Happy Baking!