A Wintry Groundhog Day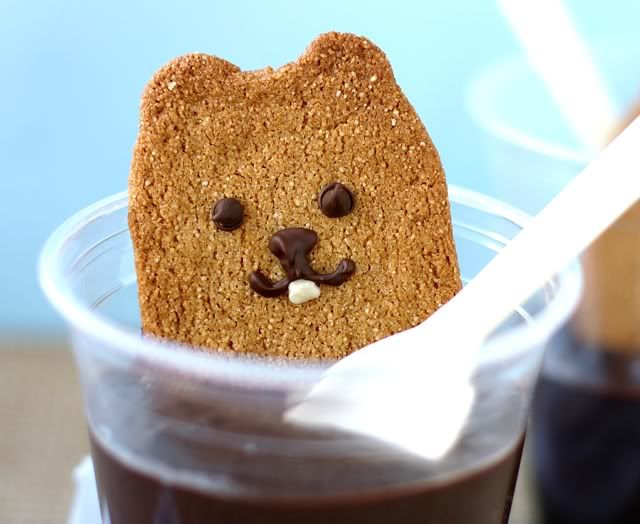 Thought I'd pop up a quick hello from our bitterly cold Colorado morning (it's 38 below with the wind chill today! Yikes!). Since Groundhog Day 2011 is right around the corner, we baked up a batch of homemade Groundhog Graham Cracker and Underground Pudding Cups. The recipe is on The Family Kitchen today. Could the possibility of 6 more weeks of winter be more adorable?!
If cookies aren't you're style. You're going to want to try my Melted Cookie Dough Cocoa, which premiered over at BettyCrocker.com last week. I'm warning you. It's goooood.
If melted ice cream is nice, but melted cheese is the bomb diggity, you're going to have to check out my most recent Smithfield post for Philly Style Pulled Pork Sandwiches. Oh.good.golly. You're going to want to make these pronto post hasto.
So, I'm thinking our afternoon is so gosh darned cold, it's high time we get a bit of the warm fuzzies going on. How about you hop on over to Smithfield or BettyCrocker.com, leave me a comment, and you'll be entered in a giveaway for this Cherry Red Crockpot. How hot is that?! I'll announce the crockpot winner and last week's Le Creuset casserole winner mid-next week. Happy Winter Day! Happy Groundhog Day! Happy Cooking! Stay Warm!